■ Sendai Forest Visa & Law Office-
〜From a global point of view, we would like to put
importance on the international community within Japan〜



Gyoseishoshi-Lawyer
Shinjiro TAKEYAMA

         Profile

Thank you for visiting Sendai Forest, our website page. I am Shinjiro Takeyama, a Gyoseishoshi-Lawyer (Immigration Lawyer).

Our international firm specializes in immigration and emigration procedures. We hope that you will feel comfortable living in this city and that you have a positive impression of our country.
We understand that there are people who have essentially unclassifiable diversity by the qualification of residence status; they come to Japan with various purposes, leaving their homelands. No matter where you live in the world, there will be pleasant and sometimes unpleasant events that occur.

Wishing for your meaningful stay in Japan, we strive to provide you with the best service. We aspire to meet your expectations. We will do our best for you because we want you to be able to say that you can fondly recall how hard and enthusiastically our administrative scrivener worked for you. This is why we work hard. Please don't hesitate to consult us about anything. We are looking forward to meeting you.

---
■ For your visa and stay−

- Our business covers six prefectures across the Tohoku region, the northeast area of Japan, providing you with efficient visa application services and assurance during your stay in Japan -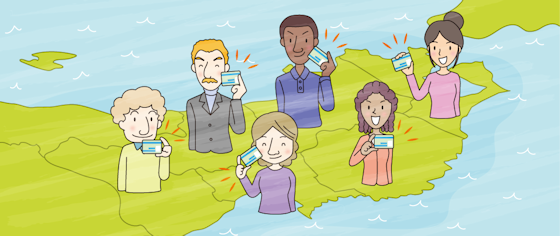 Visa application by our immigration lawyer

Application of visa status can be settled by an individual, however, as the planning requires experience and legal adjudication, including drawing up documents, appearing in Immigration Bureau, occasionally, making revision and negotiations with inspectors at the bureau, the procedure is distinguished with a specialized nature and prodigious work.

In our office "Gyoseishoshi-Lawyer" agent handles complex businesses for you. "Gyoseishoshi-Lawyer" means juristic agents who specialize mainly in administrative procedures, and called "administrative procedures legal specialist" in English. Among "Gyoseishoshi-Lawyer" only those who have accomplished certain training after passing an examination in immigration control are given permission to execute international business as immigration lawyers in Japan.

By entrusting all these complicated formalities to us with visa and residence status specialists, you will not have to draw up troublesome documents or go to the immigration bureau. Furthermore, it will enable you to attain your application smoothly and in a professional manner. If you think that you need to submit any documentation at the Immigration Bureau, we very much hope you will contact us immediately.

---
For all over the Tohoku -

Our firm covers six prefectures in northeastern Japan (Aomori, Akita, Iwate, Yamagata, Miyagi, and Fukushima) within the Sendai Immigration Bureau jurisdiction, mainly focusing on Miyagi prefecture.

---
■ Firm Information
Title
Sendai Forest Visa&Law Office
Office
1-8-28 Sanei-Kimachidori Bld.3F, Kimachidori,
Sendai, Miyagi 980-0801 JAPAN

Lawyer
Gyoseishoshi-Lawyer: Shinjiro TAKEYAMA
【Japan Federation of Certified Administrative Procedures Legal Specialists Associations , Miyagi】【Sendai Regional Immigration Bureau】

Contact
Phone: (022)-343-6025
 FAX: (022)-343-6026
Mail: info@sendai-visa.com 
Open
Weekdays 9:00〜17:00
---
---